---
The Monster Movie Fan's Guide To Japan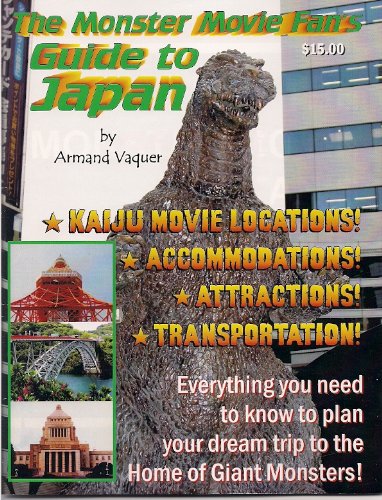 Fans of Japanese science-fiction and fantasy movies can now travel to Japan to find the movie locations used in their favorite movies. From Hokkaido to Kyushu, many locations were used in actuality and blended in with detailed miniatures.
This guide will tell the traveler where the location is, how to get there, what other nearby attractions to see and where to stay (when available). This is the first travel guide aimed at fans of Japanese science-fiction and fantasy movies.
The Monster Movie Fan's Guide To Japan will also be useful for Japan tour companies while planning tours with monster fans in mind.
The guide has been reviewed by GaijinPot.com, Japan Times, Tony Isabella at CBG,
Daily Yomiuri, Japan Visitor, Mad Scientist, Metropolis Magazine and others and each gave it good reviews.
"I just received the Guide yesterday. It's brilliant. I've been reading through
it and planning the days ahead. Great work putting it tog
The Monster Movie Fan's Guide To Japan