---
Japan – Guide to Law Firms 2015 (The Legal 500 Asia Pacific)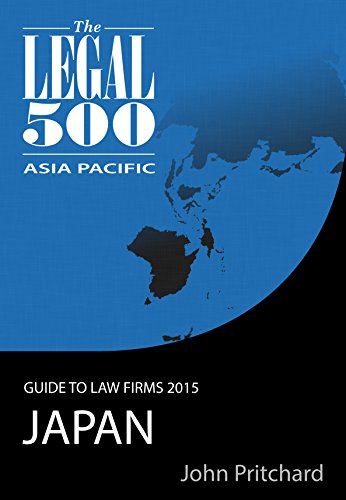 Taken from the 2015 edition of The Legal 500 Asia Pacific, the globally acknowledged leading commentator on the legal market worldwide, this Guide to Law Firms in Japan has conducted comprehensive analysis of commercial legal services in the country.
Independently researched by an experienced team, the Guide's findings are based on hundreds of interviews with senior professionals at major commercial clients throughout Asia. These in-depth interviews are worked into a detailed text, providing a thorough review of the strengths and capabilities of law firms across a multitude of legal practice specialisms in Japan.
The guide provides a commentary on developments within local laws which impact on local and cross-border business. It is an essential tool for identifying providers of quality legal services outside of the user's home jurisdiction and is used regularly by clients and lawyers in private practice when selecting a legal adviser outside their country.
Japan – Guide to Law Firms 2015 (The Legal 500 Asia Pacific)